As we continue our journey in Six Sigma it seems pertinent to discuss the different types of distributions you will see in your analysis. Let's start with one at a time. The most common distribution is the Normal Distribution and here's what you should know about it.
First, what is a distribution?
Simply put, a distribution will tell you how often a variable occurs in your process. This is important because the commonness of your variables will inevitable create a foundation for your improvement project.
Types of Distribution
The Normal Distribution
A normal distribution (Gaussian Curve, the average person knows it as the Bell Curve) shows a equal distribution. The mean (the average) divides the data in half, 50% on the data on each side of the mean. The Normal Distribution will have the following hallmarks:
This distribution is considered to be the most important distribution.
The area under the curve should equal 1.
Physical aspects of the curve should resemble a hill and should be symmetrical.
Both directions on either side of the mean extend indefinitely and never touch the horizontal axis.
White noise in your process should produce a normal curve shape
The Z distribution has a mean of 0 and a standard deviation of 1.
The mean (average), median (mid-point) and the mode (most common value) should be the same data value.
Next week, it's on to non-normal classifications.  Get to analyzing and if you need any help, reach out and let us know!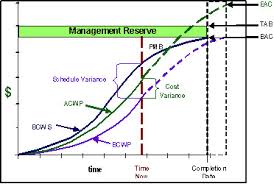 In our conversations about process capability, I want to focus your attention on baseline performance. Baseline Performance is an alternative way to view long-term and short-term data. When you hear baseline performance it most likely will be a description of baseline performance and it most likely will be used to describe long-term data.
What it means
Baseline in a nutshell gives you the average long-term performance of a specific process without
controlling any variables. The easiest way to think of this is a visualization of FTY (First Time Yield). Remember FTY shows you the challenges in your process when they are normally run without any interference from you.
What to use it on
When measuring baseline, you are identifying a typical challenge within a process. For example if you are observing the process for returns, your long-term data will include morning, afternoon and evening shift; multiple employees and submission points (email, in-person and via telephone).
Your short term data will appear on the visualization as well, so you will be able to see in a visual representation short-term and long-term average behavior for your processes. If there is always a dip in quality at around lunchtime, you will be able to see that visually represented in your data.
Why use it?
Baseline performance is going to quickly tell you where your burning platform issues are. If you are heading into a meeting with management, this is a report to take with  you. It shows the long-term vs. short-term and gives you solid business evidence to support improvement projects.
Next week, we will tackle measures of capability and what they tell you. Remember that this is can be the starting point to discuss improvement with your belt. If you need to get started, give us a call and we can get you started.
Monday, 16 September 2013
Okay for the last two weeks, I've been talking about Measurement System Analysis and before I move on to a new topic I have one final post on why you should be thinking about MSA. Here it goes…
Why you use it
You use MSA to compare you customer's expectations to your inspection standards. This is a very quick illustration of a value stream map and a good way to ensure that you are providing the best service for your customer.
  It gives you a snapshot of where the training in your organization should be.
 It gives you the opportunity to evaluate your trainers in a truly neutral fashion. The data doesn't lie and you can assess the training in your organization from a truly objective perspective.
Creates an opportunity to analyze your existing systems and evaluate new systems.
Why is it important?
Allows you to measure the amount of variation in your measurement systems.
Allows you to compare user variation.
Allows you to compare two or more measurement systems.
Helps you develop a baseline for measurement systems.
Helps you develop a system to evaluate the moving pieces in your organization.
Gives you a true before and after picture.
Gives you a true measurement of variation and the causes of it.
Evaluates your training programs.
So I am a big fan of MSA as you can tell, but the bottom line is that it can really affect your organization in the best way. It forces you to be accountable and it forces you to pay attention to the changes. Give it shot and if we can help, let us know.